How refreshing those early morning rises were, How melodious those periodic bell-rings were. How much of fun it was to get to be seated near our best friends, What amazing level of excitement we carried on our birthdays. How much of embarrassment it felt to stand outside the classroom when punished, How troublesome it was to get our name on the complaint list by our class monitor. How exciting those 'free periods' were in absence of teacher, And what matter of pride we carried to hear compliments by the teachers. It's just about all such moments that today I & many others crave for. A chance to re-live those days would be a dream come true.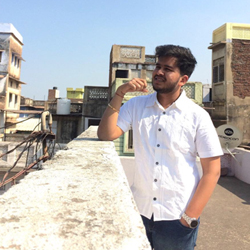 I ShreyanshPagaria, at present pursuing BTech in Electrical and Electronics in Manipal Institute of technology, Manipal(Karnataka). I was a student of batch 2015-2017 , completed my higher studies in one of the prestigious schools of Kota. I had a great time in school. I was really amazed by the efforts which were put up by all the respected teachers and respected principal mam for us whether in terms of academic or non-academic area. I feel, I have spent my time in a very joyful way with good academic result . Thanks to all the faculties for the great support.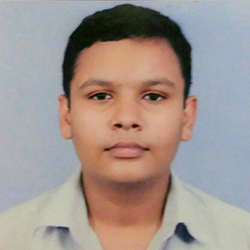 Memories are like sweets once you have tasted, you can't stop at one. Same here with me. I can't just pick one incident because This School has given me infinite memories to cherish all my life. But all I wanna convey through this message is that each one of us cherished such precious moments in this school, that today at some point of time we feel so nostalgic and then wish "kaashvo din wapas aa jaye" but we can't come back to school. This is a universal truth we all have to face whether or not we want to, Everything eventually ends… But No one can really say a good bye to Teachers and School, for they forever stay in little homes called hearts of their students because their teaching will forever be treasured and their contribution in our lives can never be measured.At last I would like to end by adding that I am sure that my life's tree will branch out beautifully because it's seed has been sown by such wonderful and talented Dalian's teachers.. I am so glad that I am a Sprindales pass out student.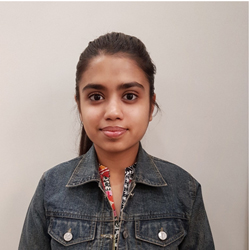 A person in his life goes through various stages but the foundation of a life starts with school. Springdales Children's School plays a vital role in my life as it covers two stages of my life i.e. childhood and adolescence. It is the school from where I learnt the morals of life ,be it from my morning assembly, teachers and coursework or also from the experiences faced during the day.I have also learned discipline,respect, obedience, etiquette and how to maintain patience according to the situation ..etc… So if I have to say in one line about my school is that WHAT I AM TODAY IS ONLY BECAUSE OF MY SCHOOL AND THE TEACHERS Thanku sooo much for allthis.