We have a sprawling campus of 6.62 acres. The Springdales building is aesthetically and ergonomically designed to suit children's need for space, light and air. Adequate toilets and drinking water facility on each floor make these facilities safe and easy to access. A centrally located open air courtyard with a large stage accommodates the entire school at a time.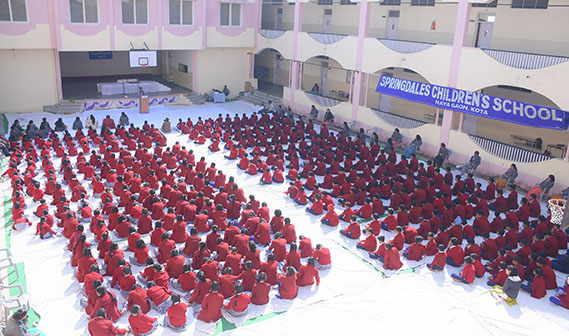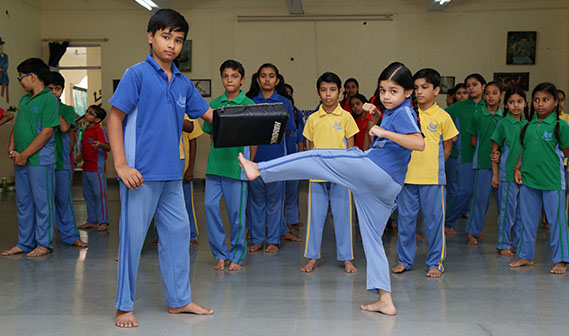 As the safety of our students is of paramount importance to us, adequate fire -fighting equipments and fire alarms are installed in the campus. CCTV cameras have been installed at strategic points and the whole campus is monitored continuously. There is a security cabin at the main gate which is manned by guards.
Springdales Children's School is one of the few schools of Kota where students can board or alight from their vehicles in the parking space inside the school campus itself. There is no need to go out on the road. This ensures the safety of our students, parents, visitors and members of the staff. D.G. Set and invertors ensure availability of con
Playgrounds educate in a different way. They teach team spirit, co-operation, leadership, and determination. The area of the playground is 7430 sqm. We are one of the few schools of Kota which has a track of 200 meters. We have a Cricket ground, football ground, Kho-Kho ground, Basketball, Volleyball and Badminton courts. We also have trained sports and fitness coaches for Taekwondo, Yoga and self defence.
Students have to opt for any one outdoor game and take part in it on a regular basis. Students represent the school in various tournaments at different inter-school and state levels and have also been selected for the National Level. We also have facility for indoor games such as Table- Tennis, Chess etc.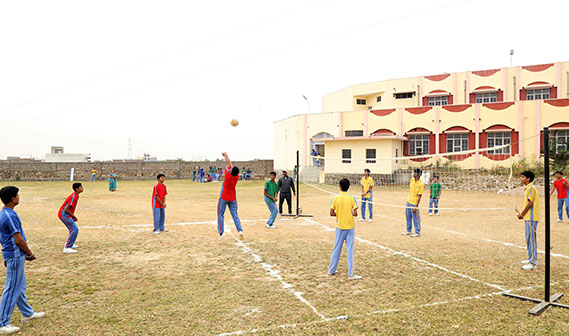 TEACHER'S RESOURCE CENTRE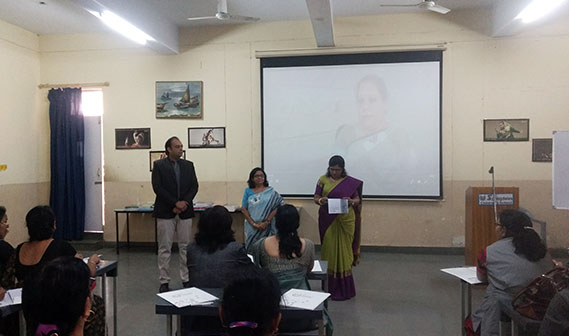 The staff resource centre at Springdales Children's School is equipped with computers and internet facility to enable teachers who are the change makers of tomorrow, to enhance knowledge and chisel their teaching skills and also contributes to their professional development.
MULTI-PURPOSE ACTIVITY HALL
Large and spacious, it is equipped with an LCD Projector and is used extensively by students and teachers to make presentations, conduct in-house and CBSE workshops. A plethora of activities such as Annual Exhibition, Yoga Sessions, Martial Arts classes along with cultural and recreational events like Spic Macay programmes, Alumni Meet, Farewell Party are conducted here.